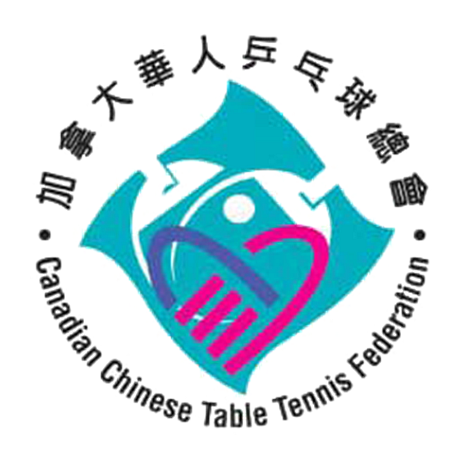 Canadian Chinese Table Tennis Federation (CCTTF) is a not-for-profit organization officiated in the Richmond of British Columbia as of September 2000 aiming at:
–  promoting the sport of table tennis and contributing to Table Tennis Canada by assisting the development of future world-class Canadian athletes;
–  promoting table tennis as an alternative means of exercise which will have tremendous benefits to all age groups;
–  enhancing friendship through linkage by table tennis.
To cultivate friendship and to promote Vancouver, we have organized the "1st Chinese Friendship Table Tennis Open & Invitation Tournament" in Vancouver in July, 2001, with participants from all over the world; including famous champions: Wang Nan, Wang Liqin, Li Jing.
After the 1st Chinese Friendship Table Tennis Tournament, our Federation has engaged in close cooperation with Table Tennis Canada and was invited to co-host the Canada Cup Final every year from 2003 to 2008 to carry out the mandates to the highest level.
With the support of friends from local community and various levels of government agencies, our Federation has successfully organized the Metro Vancouver Table Tennis Tournament every year from 2010 to 2013.
In 2010, the imminent support from the City of Richmond has directed CCTTF to be in partnership with The Richmond Olympic Oval. We have established a Centre of Excellence for Table Tennis together with the development of an elite team of players to compete national and internationally. CCTTF serves as advisor to promoting the table tennis program in Oval.
In January 2014, Table Tennis Canada, Richmond Olympic Oval and CCTTF have reached an agreement to establish a High Performance Training Centre for Women's National Table Tennis Team in the Oval. Being a major promoter and facilitator of table tennis in Richmond and across Canada, CCTTF has been assisting the Oval in creating, administering, promoting and developing table tennis programs at the Oval.
加拿大華人乒乓球總會(CCTTF)是一個非牟利的社團組織,2000年9月在加拿大卑詩省溫哥華市成立,其宗旨是:
推廣乒乓球運動及協助加拿大乒協訓練出世界級水平的运动員;
使大眾認識乒乓球是老少皆宜、有益身心健康的運動;
籍此運動增進與世界各地的友誼,達到以求會友的目的。
为了增进友谊和推广温哥华, 我们于2001年7月在温哥华举办了 "首届华人友谊乒乓球公开及邀请大赛"。参赛选手来自世界各地,包括王楠,王励勤,李静等多位著名世界冠军。精英云集,盛况空前。
在举办了"首届华人友谊乒乓球公开及邀请大赛" 之后, CCTTF 与加拿大乒协建立了紧密的合作关系, 并应邀於2003年至2008年,在温哥华成功主办了多次"加拿大杯"总决赛。
得到各界的支持,我们从2010到2013成功地举办了一系列的大温区乒乓球邀请及公开赛。
在列治文市政府的引薦下,CCTTF 能在2010年舆列治文奥运速滑館合作,成立一個丗界级設備訓練场地,培训卓越的乒乓球运动员。CCTTF 同时也担任速滑馆乒乓球推广计划的顾问。
2014年1月,加拿大乒协,列治文奥运速滑馆与 CCTTF 举行签约仪式,正式宣布將加拿大國家隊女子乒乓球運動員訓練中心設於速滑館。作为该项目的主要推动者,CCTTF 一直在协助速滑馆的乒乓球推广及发展事宜。